Oh my, where do I begin?!?


These cookie were made for Valentine's Day, but you could personalize them or "decorate" them for whatever occasion you like! There are lots of pictures and even a tutorial over at
Pamela Susan
. Check it out--they definitely look good enough to eat!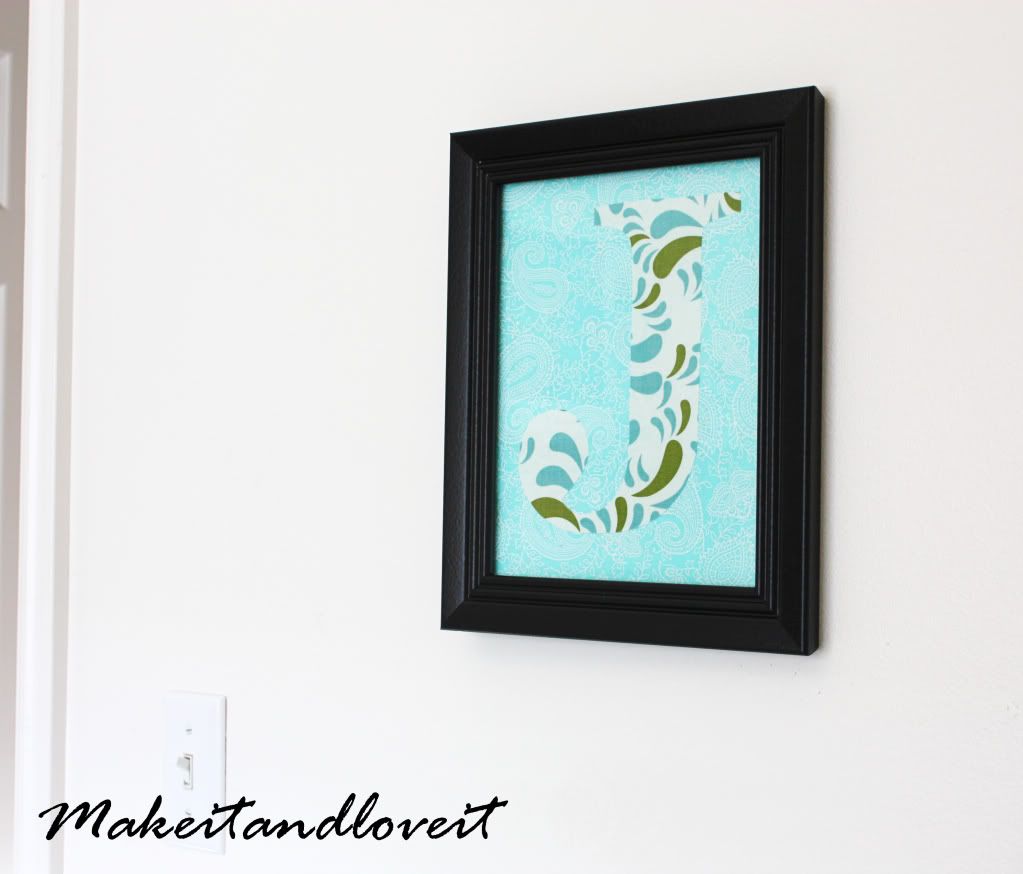 I am all about monograms. I love the idea of using fabric--so many pretty patterns, weaves, and textures to choose from!
Make it and Love it
tells you exactly how to make a framed fabric monogram.
3. Floor Blanket

I do not have a tutorial typed up for this (yet)... but it could NOT be easier! My grandmother, Asa's Mimi, made him a floor blanket that we received at one of our baby showers. It has sweet teddy bears on the front, a thin layer of batting in the middle, and it is backed in flannel. She hand tied it to "quilt" the layers together and top stitched it with a decorative scallop stitch. A while back I ordered some fabric online. It had adorable animals driving cars and I thought it would be perfect for Asa or my nephew. When it arrived, the design was a MUCH larger scale than I anticipated. No little shirts or library bags to be made from it as I had been considering. Eventually I decided it would be a perfectly adorable floor blanket. What little boy wouldn't look scrumptious playing atop a mouse driving a cupcake liner and other critters driving strawberry, carrot, and shoe-mobiles?? This week I purchased my batting and found a bright, fun car-themed flannel for the back (I like having flannel on the back because it really helps the blanket stay in place when it's on top of carpet). I made my fabric sandwich, stitched it together (leaving a hole, clip corners, turn), and top stitched it (I did just a regular straight stitch). Then I found some bright red yarn to coordinate with the bold colors in the fabric and hand tied it. Now I am just deciding if I want to put silky blanket binding around it too. But Asa has already been playing on it (it helps protect the carpet from drool and the occasional spit up), and he looks MIGHTY cute on it too, I must add. :)